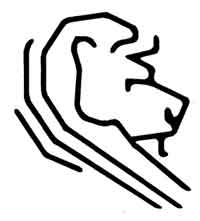 Website Last Updated 23/06/16
Celebrating 20 years in 2016
Welcome to Lyons Bagpipes & Highland Supplies, one of the largest stockist's of Bagpipes, Accessories and Highland Dress in Australia and also suppliers to retail bagpipes and highland supply outlets World-wide.
We offer a wide range of products including new, innovative and exclusive products to cater for pipe bands, pipers and highland dancers.
You will experience friendly service along with expert advice from our helpful staff.
We will be closed for 2 weeks for World Pipe Band Championships fortnight!
(Closing @ 5pm on Friday 29th July and Re-opening on Monday 15th August @ 9.30am)
(We will still be answering emails and taking orders during this time but will be unable to send out parcels until Tuesday 16th August)
LYONS BAGPIPES HAS MOVED!
To:- Factory 3, 6-8 Kelvin Road (Entrance in Mallory Court)
Bayswater North, Victoria 3153, AUSTRALIA
Phone:- (03) 9761 4619 or Fax:- (03) 8761 6760
Lyons Bagpipes & Highland Supplies are excited to announce that Rebecca & Ian Lyons will be contuining to run the business and will also be expanding. We have moved to a new factory premises with showroom and warehouse facilities in Bayswater North, Victoria. (address and phone details above)

Website Created, Designed and Managed by Lyons Enterprises Pty Ltd trading as Lyons Bagpipes & Highland Supplies©