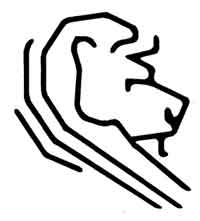 Website Last Updated 30/11/16
Celebrating 20 years in 2016
Welcome to Lyons Bagpipes & Highland Supplies, one of the largest stockist's of Bagpipes, Accessories and Highland Dress in Australia and also suppliers to retail bagpipes and highland supply outlets World-wide.
We offer a wide range of products including new, innovative and exclusive products to cater for pipe bands, pipers and highland dancers.
You will experience friendly service along with expert advice from our helpful staff.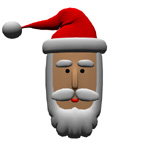 Merry Christmas & a Happy New Year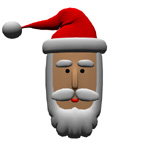 Lyons Bagpipes would like to wish all its customers world-wide a happy festive season.
(We will be closed from Friday 23rd December @ 5pm and will re-open on Thursday 12th January @ 9.30am)
Christmas Gift Ideas........Click Here
Now incorporating.........THE FUNERAL PIPER
Congratulations to Field Marshal Montgomery Pipe Band and Ian Lyons on winning the 2016 World Pipe Band Championships!
CLICK HERE! to watch the bands winning Medley performance.
Address:- Factory 3, 6-8 Kelvin Road (Entrance in Mallory Court)
Bayswater North, Victoria 3153, AUSTRALIA
Phone:- (03) 9761 4619 or Fax:- (03) 8761 6760

Winning Spirit........Click Here
Ordering Information Click Here

Factory 3, 6 - 8 Kelvin Road (Entrance in Mallory Court) Bayswater North, Victoria 3153, AUSTRALIA

Phone No. - (03) 9761 4619 (International +61 3 9761 4619) Fax No. - (03) 8761 6760 (International +61 3 8761 6760)

Office Hours 9.30am - 5.00pm Monday-Friday

(Special Appointments Available - Call during office hours above)

Trade Enquiries Welcome (Conditions Apply)

Latest Release Books

Arranged by Craig Muirhead "Rock & Pop Songs for Bagpipes"

Highland Drumming Snare Drum (VCE)

Latest News & Releases:-

Christmas Gift Ideas........Click Here

HUGE Pre-Christmas CD & DVD Sale. ALL CD's $15 (Doubles $20) and ALL DVD's $20. Only while stocks last. Sale ends Christmas.

Winning Spirit........Pipe Band Shirts, T-Shirts, Polos, Caps & Hats and much more..............Email or Call Us for prices & quotes on any items in the catalogue.

Available Now! Blair HBT-C1 Professional Bagpipe Tuner

New! ES Session Chanter Mark III. Available now!

The NEW Bagpiper 'Explorer' Backpack Case $249.00

Available Now! Caldwell Pipe Chanter Reeds & Chesney Pipe Chanter Reeds. Made by David Caldwell & David Chesney both from Northern Ireland. Pipe chanter reeds from 2 excellent reed makers!

The All New 'Green Bagpiper Case' Call to order yours now! Also still available in Blue, Pink & Red!

Available Now! On-site Bagpipe Repairs and Restoration by David Macdonald.

New! Murray Pipe Chanter Reeds. Made by PM James Murray. Available now!

Crozier V2 Carbon Drone Reeds.Available now!

The Bagpiper Backpack Trolley Case $159.00

Now Available! Our new in-house Professional Embroidery Service. Band logos, names or individual artwork available on many items including Bag Covers, Capes, Shirts, Promotional Wear or Dancewear. Call us to enquire.

Regular Features:-

Piobaireachd Society Book of the Month

Donald MacLeod Tutorials & Masters of Piobaireachd Collections. CD's of the Month

Other Useful Links:-
Website Created, Designed and Managed by Lyons Enterprises Pty Ltd trading as Lyons Bagpipes & Highland Supplies©